Email: dsm@busylittlestudios.com
Telephone: 919/260-8858
Chapel Hill, North Carolina



---
Creator of The Busy Little Engine


Winner of the 2007 Telly Award for Excellence in Children's Programming!
for The Busy Little Engine (and his friend, Pig)


---

"...learning through imagination and curiosity in this fun DVD." Booklist Magazine, November 15, 2006

"...chugs along at just the right clip..." Parenting Magazine, "Parenting Picks", July 2006

"Busy Little Engine and Pig...encourage viewers to use their imaginations..." School Library Journal, June 2006

"Highly Recommended" Video Librarian Magazine, May/June 2006

"... the pinnacle of our mountain of kid's DVDs" DVD Verdict, April 2006

"...sweet story is perfectly paced for children of the targeted age group" About.com's Parenting & Family section, March, 2006

Selected for the 2006 San Diego International Children's Film Festival

See The Busy Little Engine's Reviews page for more...


---
Stream The Busy Little Engine on Amazon Prime Video. And see our YouTube channel for more videos!

Songs from The Busy Little Engine are now available on all your favorite music streaming services including iTunes, Spotify, Pandora, YouTube, and more!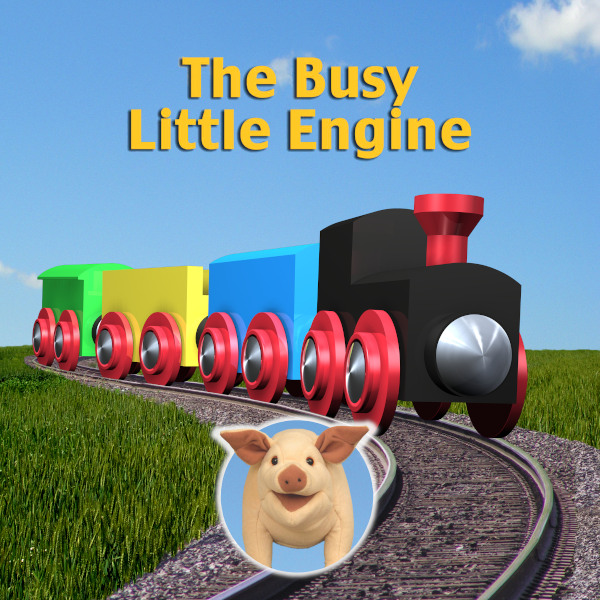 ---

Send an email to dsm@busylittlestudios.com
Or call us at 919/260-8858

Busy Little Engine is a trademark of Busy Little Studios.
This website and its contents are ©2022, Busy Little Studios. All rights reserved.